Small Shepherds Club Annual Show 2014
Having joined the Small Shepherds Club earlier in the year I decided I should try out Wolfhanger Peanut at a smaller show to she how she performed.  After reading numerous books and surfing the net, we washed, carded (combing) and trimmed her up for the big day.
I entered her in to 2 classes – Ewe Lamb and Novice Ewe Lamb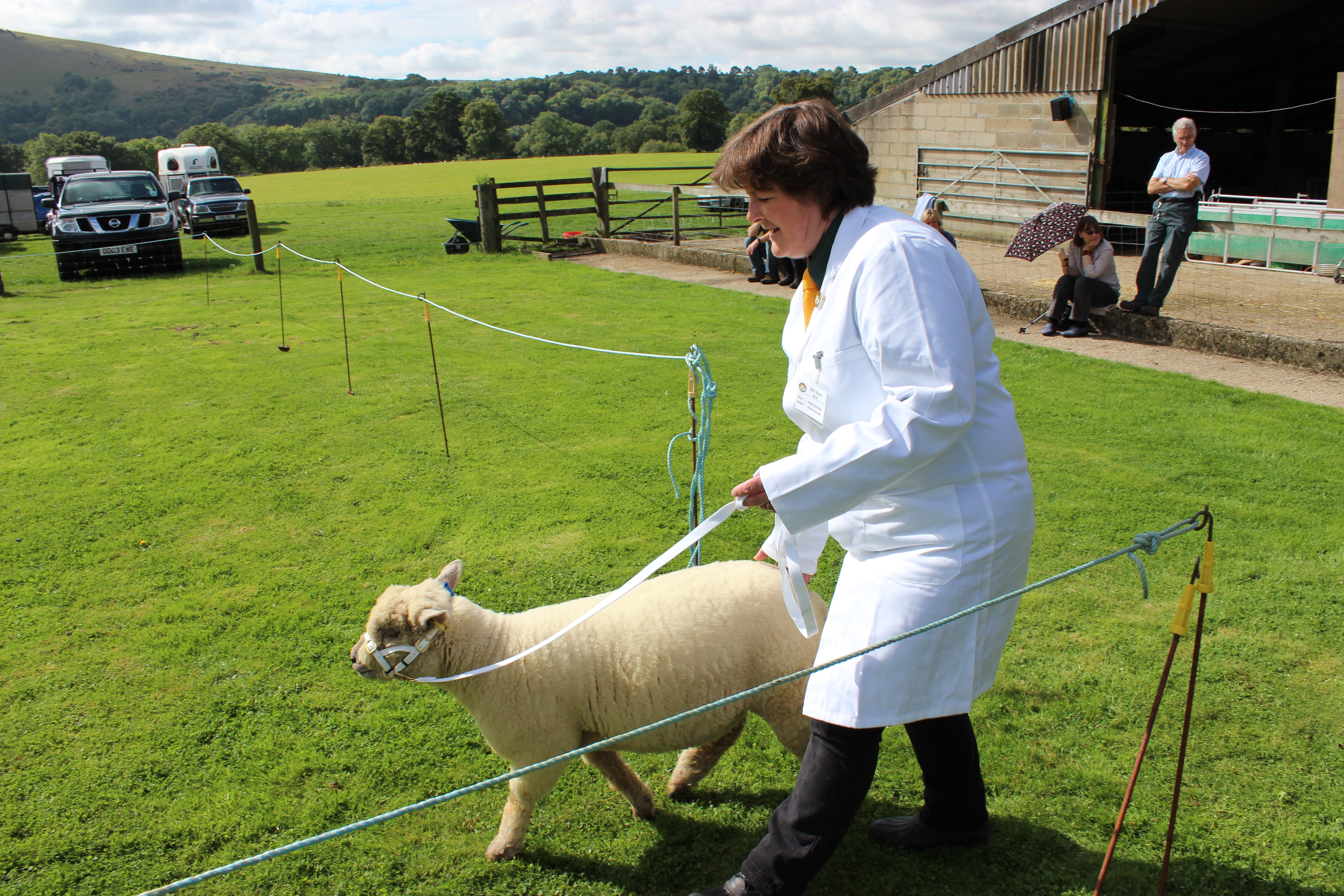 I watched all the other competitors to see what they were doing as well as dragging as much information from my memory banks of all the books I'd read.
To my surprise and total shock we won 1st Prize in the Ewe Lamb Class.  Still in shock we had a wait until the next class, Novice Ewe Lamb.  We enjoyed our picnic and then it was time to enter for the next class.
It was exceptionally hot and the white coat I wore made it all quite unbearable but all I thought was Peanut had a wooly coat on!!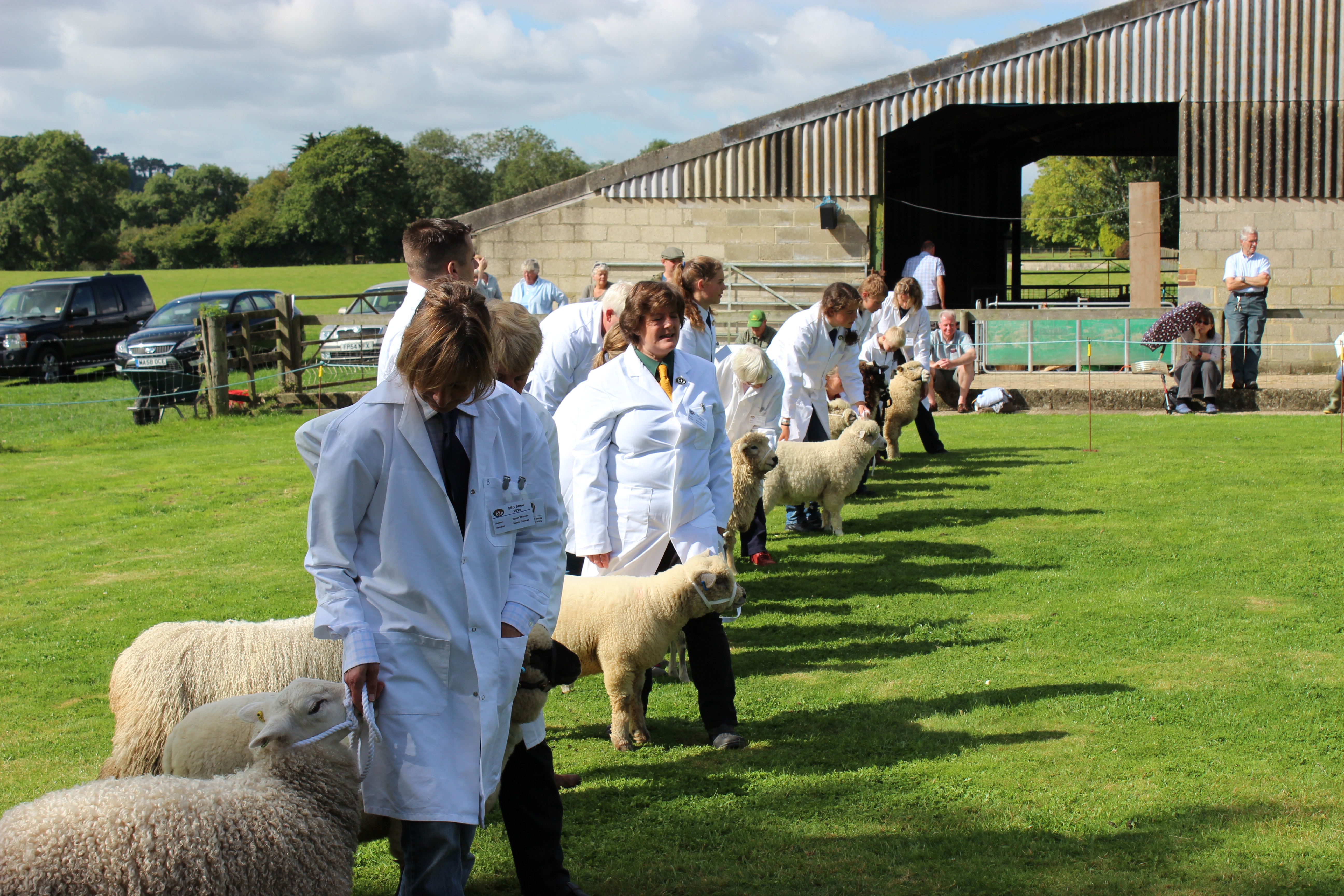 Again and honestly I don't know how or why we came 1st in the Novice Ewe Lamb.  All the other members of the club were very excited for me and congratulated me on winning. I was still in shock!!
As we had won 2 classes I had to wait until the end for the Show Champion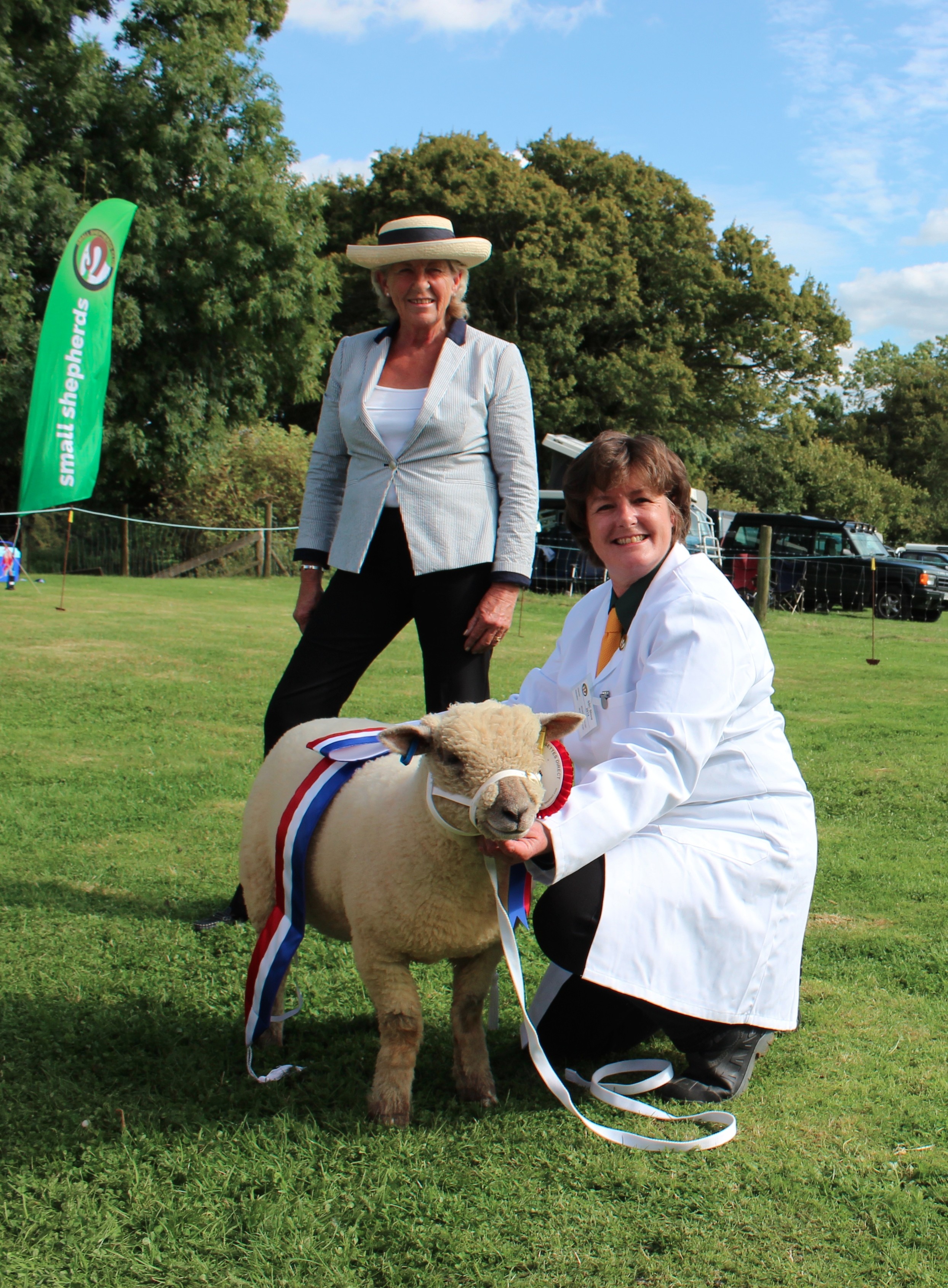 , for all those who had won 1st in their classes.
Both judges spent their time deliberating and called 2 sheep and handlers forward.  I was one of them.  Then after more deliberation they pointed at me and called me forward. Peanut was Show Champion.
What a day!  One I will never forget and so proud of my little 4 month old ewe lamb.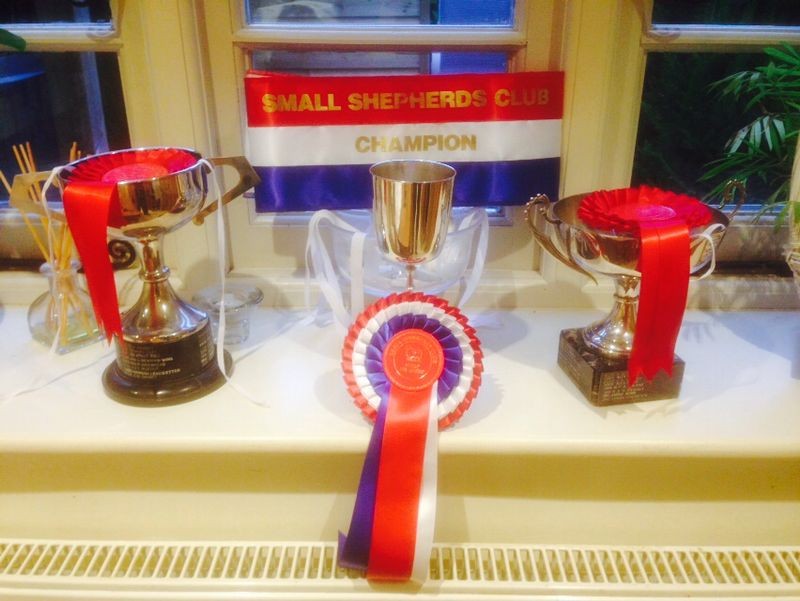 I would like to add a thank you to the following, who without them I'd have never made it!
Paul Dunnings, Charlie Wyatt, Leanna Simmonds, Mr James, Dan Bray, Chris (the vet), Sophie Arlott (MonteCristo Southdowns & Lavinton Lamb), Steven Humphrey (East Dean).